As 2018 draws to a close, seismic shifts are taking place globally, nationally and locally. While headline poverty rates continue to fall, will growing inequality choke off the benefits of growth? In increasingly urbanised societies, are new forms of disadvantage becoming manifest and how can we secure positive change for all? How can organisation be effectively managed in turbulent times? And does the increasingly urgent threat of climate change mean we need to develop a radically different vision of development? These are just some of the urgent questions we have been grappling with this year but in effect for the last 60 years.
2018 marked an important milestone for the Institute.  We celebrated the 60th anniversary of Development Studies at The University of Manchester. It was a useful moment to reflect on how much Manchester, Development Studies and the world has changed over the last 60 years – and how we build on what's come before. We produced a video that captures some of the footage from the last 60 years and I hope you can spot some familiar faces in it – maybe even your own?!
We started the year with an intimate event with our masters students: they put researchers and academics on the spot, in a Question Time panel, asking them probing and insightful questions about the future of development, its role in the South and the North and the skills and diplomacy they would need as development continues to evolve.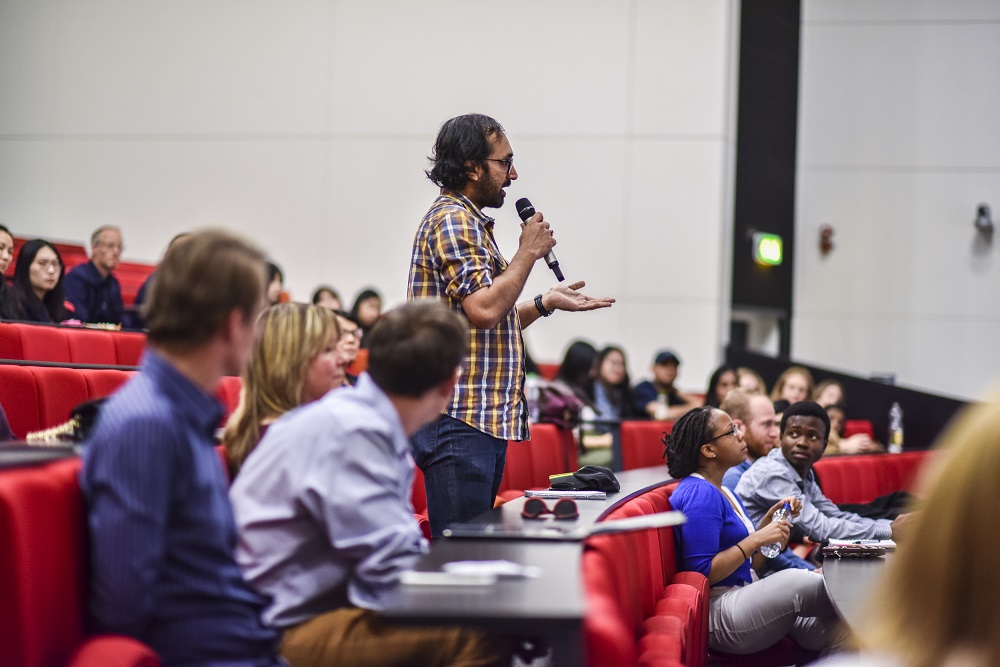 Manchester itself was the cradle of the industrial revolution. But the benefits of new industrial processes were not shared by all. This catalysed radical thinking and Manchester has long been associated with social change and revolutionary ideas. We are proud to continue this thinking at the GDI and were proud to welcome development studies associations from around the world to Manchester when the University hosted the DSA conference this summer – and featured hundreds of paper presentations, workshops and plenaries on the critical issues in our sector.
This year, we continued our GDI lecture series and it seemed fitting in our 60th year to go all out and bring some of the biggest names and deepest thinkers to the city – with the Rt Hon Helen Clark, Lord Nicholas Stern, Yuen Yuen Ang and Kate Osamor being just some of the names that spoke in our illustrious lineup.
Being researchers, we didn't want our achievements to go undocumented so we commissioned a paper charting the recent history of the Institute on the last ten years of the institute and plotted some of our key moments on a timeline.
The Global Development Institute's vision is of a socially just and sustainable world in which all human-beings have opportunities to flourish. We're proud of making an impact through our teaching, our research and the wider engagement with societies that go with this. We look forward to you being an important part of our mission for another 60 years and beyond!
Diana Mitlin, Managing Director, GDI