By Caroline Boyd, Global Inequalities Campaign Manager 
Last night we hosted a free, public screening of The White Helmets at the Manchester Museum as part of the ESRC's Festival of Social Sciences.
Around 60 members of the public attended the open event which also formed part of our ongoing commitment to public engagement around global inequalities – one of our five research beacons at The University of Manchester.
The Oscar-winning documentary, The White Helmets, follows the Syrian Civil Defence forces rescuing those caught in the crossfire of the country's civil war.
Whilst more than 250,000 Syrians have died in the five years since the conflict began, the White Helmets have saved over 60,000 lives.
Professor Tim Jacoby hosted a Q&A after the screening. His research interests focus on conflict analysis, political violence, nationalism, peace, and historical sociology. Tim chaired a debate with Orlando von Einsiedel, director of the film and alumnus of the University, who joined the conversation from London via Skype answering questions on access to Syria and what difference the film makes.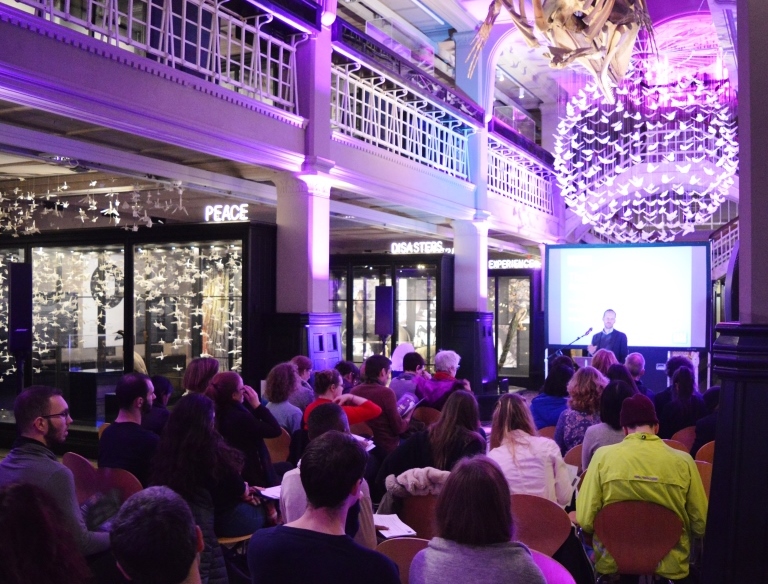 Dr Yasmine Nahlawi, Research and Policy Coordinator with Rethink Rebuild Society (RR) also spoke at the event. As a Manchester-based non-profit organisation that works towards improving the lives of Syrians in the UK and helping them become positively established within British society, she spoke about the context to the conflict.
If you missed the screening, please do visit Netflix where you will be able to watch the film.
Note:  This article gives the views of the author/academic featured and does not represent the views of the Global Development Institute as a whole.