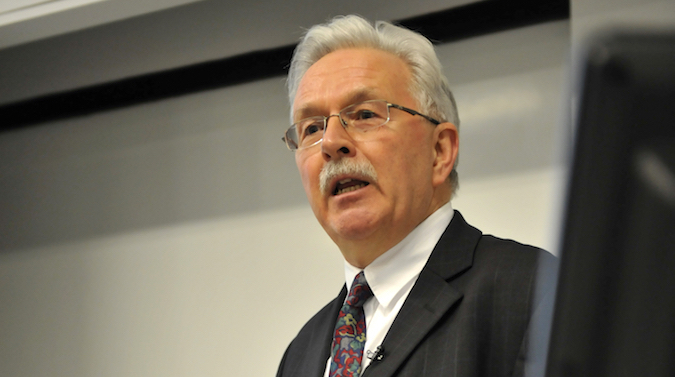 The next lecture in our Global Development Seminar Series takes place on Wednesday November 25, with Professor David Hulme. David's seminar is titled From MDGs to SDGS: Transformation or Evolution?
The lecture will run 4.30pm-6pm in Cordingley Lecture Theatre, Humanities Bridgeford Street (HBS) building.
More on the talk:
David will discuss the recently announced Sustainable Development Goals, designed to facilitate the eradication of extreme poverty, reduce inequality, achieve environmental stability and improve governance. He will explore whether these are merely a continuation of the evolving UN "Global Goals" process or whether they demonstrate that the idea of "development" has been fundamentally transformed.
The Global Development Seminar Series brings together scholars involved in cutting edge research on international development. It aims to facilitate dialogue and discussion, providing a space for leading development thinkers to share their latest research ideas with Manchester's staff and students.
Listen to Seminar 3: Sandra Halperin on Re-Envisioning Global Development: A 'Horizontal' Approach.
Listen to Seminar 2: Dan Brockington on The Paradoxes of Celebrity Advocacy.
Listen to Seminar 1: Melissa Leach on Equality, Sustainability, Security: Towards Transformations in Global Development.