Critical visions of development from the Global Development Institute: Uniting the strengths of IDPM and BWPI.
Find out more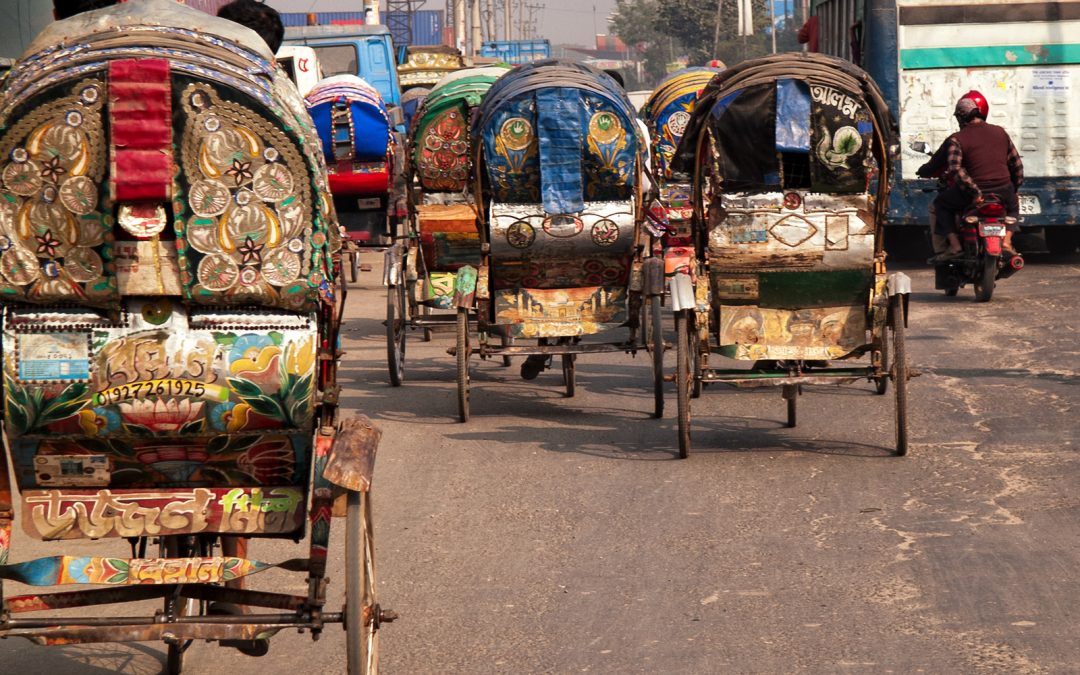 Since May 2015 we have been conducting a 'financial diary' research project in central Bangladesh in which we record, each day, all the transactions made that day by our 'diarists' (as we call our volunteer respondents). You can read more about the project on its website here. In this blog we explore the role of gifts in the households of our diarists.
Gifts received from outside the household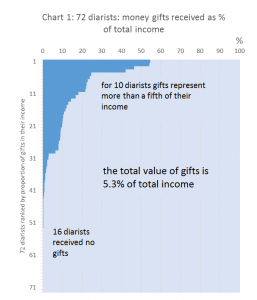 We have recorded just over a thousand transactions in which a diarist household has received a money gift from someone outside the household. This is a tiny fraction of the more than half a million transactions we have recorded, but the total value of these gifts is not negligible. You can get an idea of their scale relative to the economies of the receiving households in Chart 1, which shows the gifts our 72 diarists have ever received[1] as a proportion of their total income[2].
The total value of the gifts shown in the chart is 1.7 million Bangladeshi taka, or about $53,000 at Purchasing Power Parity (PPP) rates (which allow for the fact that a dollar buys more in Bangladesh than it does in the US). A thousand transactions over more than three years, amounting to more than $50,000 in value, provide enough data for us to start exploring the place of these gifts in the households of our diarists.
Taking all 72 diarists as a group, just over 5% of their income is composed of gifts, but as the chart shows the percentage varies sharply among the diarists, with some getting no gifts at all. In this blog we'll look at who does the giving, and at how and when these gifts arrive.  We'll also look at what kinds of households are associated with high and low levels of receiving gifts and, perhaps most interestingly, at the impact they make on some of the recipients. read more…