Critical visions of development from the Global Development Institute: Uniting the strengths of IDPM and BWPI.
Find out more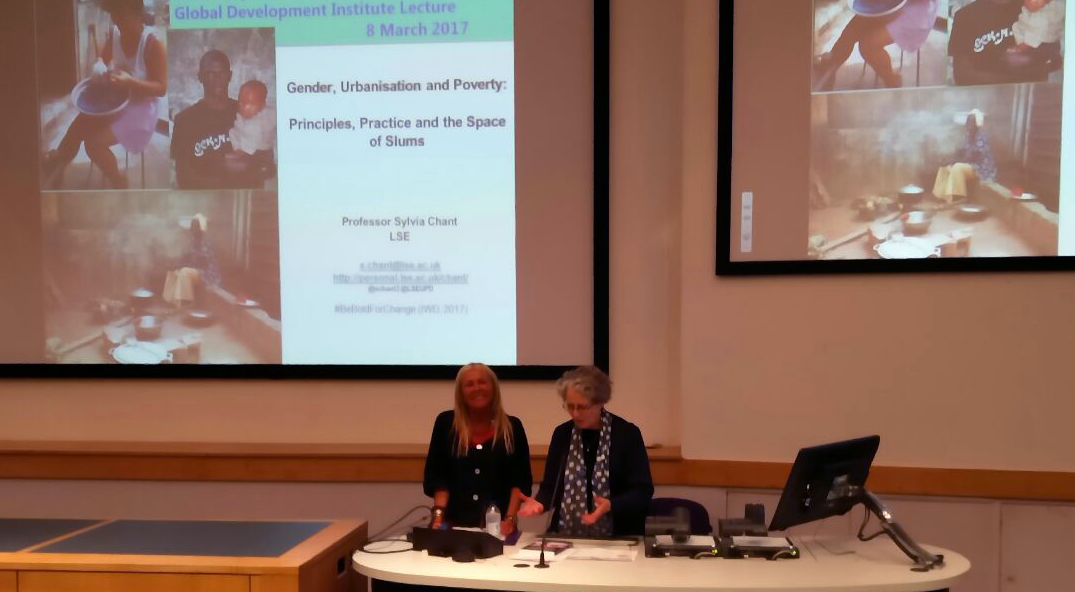 By Sally Cawood, Global Development Institute
By 2030, it is predicted that nearly five billion (60%) of the world's population will live in cities[1]. Whilst these spatial shifts are occurring globally, the pace and complexity of urbanisation in the Global South is fundamentally (re)shaping social, economic, political and environmental relationships. Towns and cities are increasingly portrayed as emancipatory spaces that bring 'prosperity for all', especially women and girls. Whilst this may be the case for some (due to greater mobility and freedom, earning opportunities and access to services), the reality for many – especially those living in slum settlements – is strikingly different.
On International Women's Day (8th March 2017), Prof Sylvia Chant shared why a gendered lens is critically important to understand contemporary urban transformation. She outlined three key trends; 1) that women are increasingly the majority population in towns and cities in the Global South; 2) there is a discrepancy between what urbanisation means in principle, and what happens in practice and 3) slums represent spaces where women and girls face interlocking penalties. read more…