We're the Global Development Institute at The University of Manchester: where critical thinking meets social justice.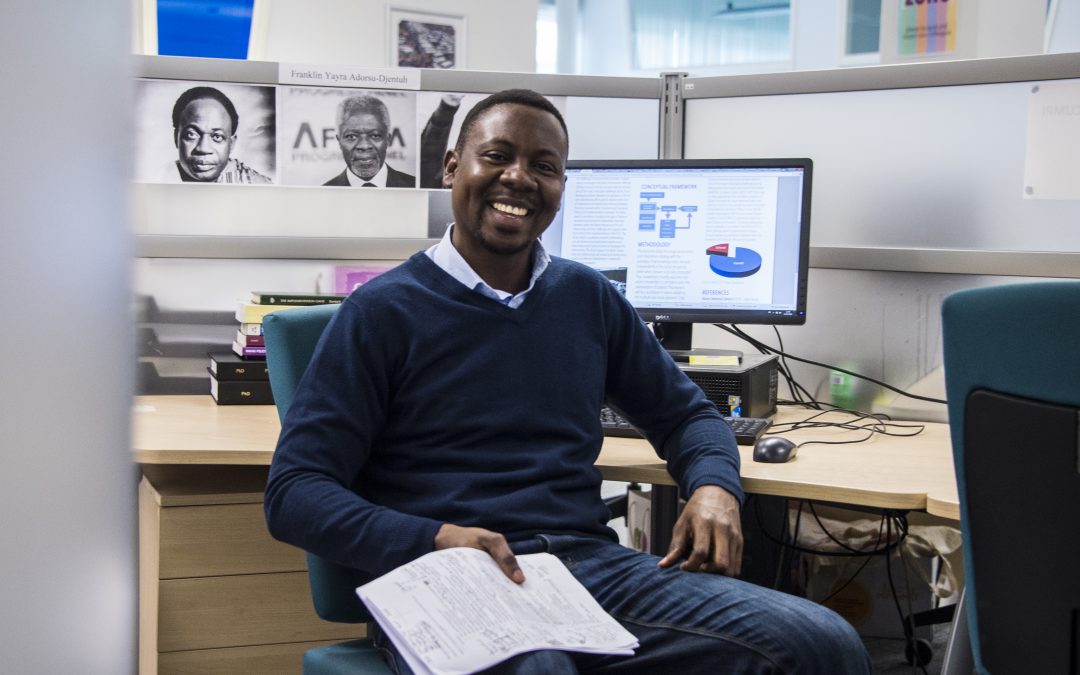 We are deeply saddened to share the tragic passing of our colleague and friend Dr Franklin Adorsu-Djentuh.
Franklin was a much loved member of the GDI community who spent time with us as both a PhD researcher and colleague.  He completed his PhD in 2018 looking at the role of local actors in the implementation of environmental sanitation policies in Ghana. As part of his PhD, Franklin attended the General Debate of the 73rd session of the United Nations General Assembly in New York. During his studies, Franklin worked as a Teaching Assistant and rejoined us earlier this year as a Senior Tutor teaching on a number of our courses.
He will be greatly missed by all of us. Our thoughts are with his family and friends at this difficult time. read more…