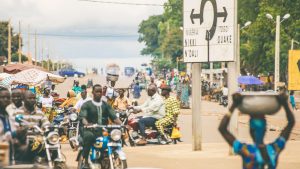 The Global Development Institute Lecture Series brings together scholars involved in cutting edge research on international development. It aims to facilitate dialogue and discussion, providing a space for leading development thinkers to share their latest research ideas.
The Lecture Series will begin on Wednesday, 12th October with GDI Executive Director David Hulme discussing his latest book 'Should Rich Nations Help the Poor?'
Lectures will be held in Theatre B, Roscoe Building from 5.00 – 6.30pm BST.
All the lectures will be followed by a Q&A.
The lectures will be livestreamed via Facebook Live. You can submit questions on Twitter using #GDILecture or in the Facebook Live comments section. The lectures will also be available as podcasts after the event. Find out more on the GDI website, Twitter or Facebook page.