Critical visions of development from the Global Development Institute: Uniting the strengths of IDPM and BWPI.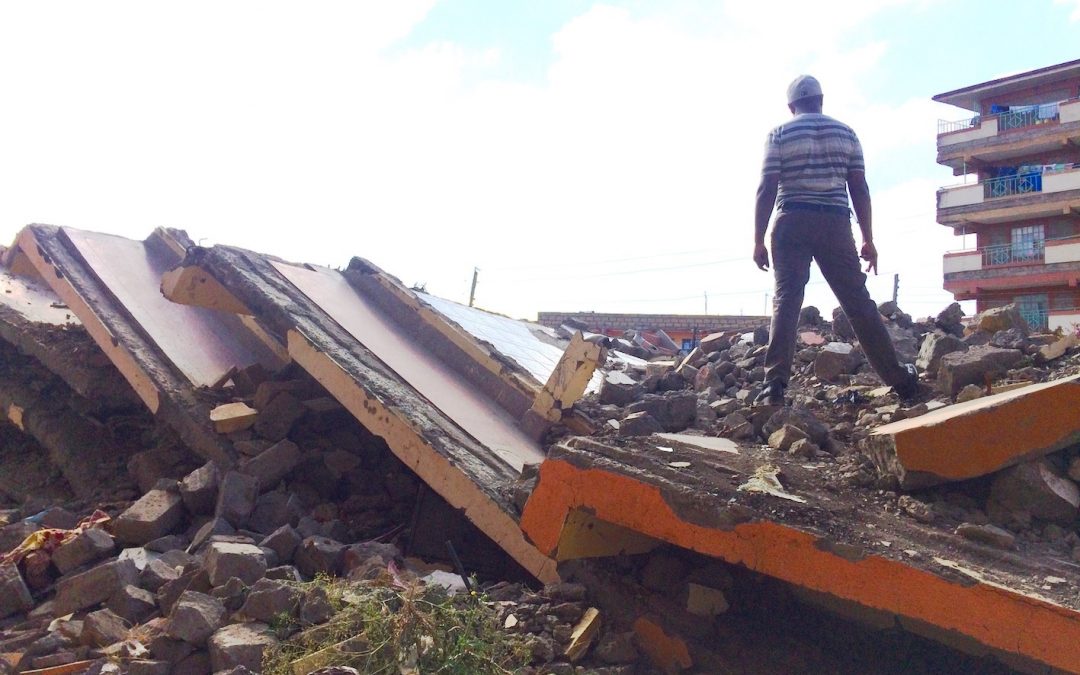 Dr Constance Smith, Hallsworth Fellow in Social Anthropology, The University of Manchester
'Those building materials are bad! See that steel, it is very small. The bricks are also weak, they could not build a tall building like this'.
Standing amid the rubble of a collapsed tenement block in Nairobi, I was speaking with Maria, a resident who had managed to escape from the building before it fell the previous night. She was lucky to get out, but had lost everything. As she recounted her experience, it became clear that though terrifying, she did not see its failure as an aberration or unexplainable event. She was quick to link the collapse of the building to wider Nairobi politics, as well as to a shadowy world of property speculation and an opportunistic construction industry. She continued:
'This building, even it hasn't lasted the year. You see, it is still new, but now it has brought these failures. People are greedy, you can see they are cutting corners. Now you can see. Strong materials are expensive, so they won't pay.' read more…