We're the Global Development Institute at The University of Manchester: where critical thinking meets social justice.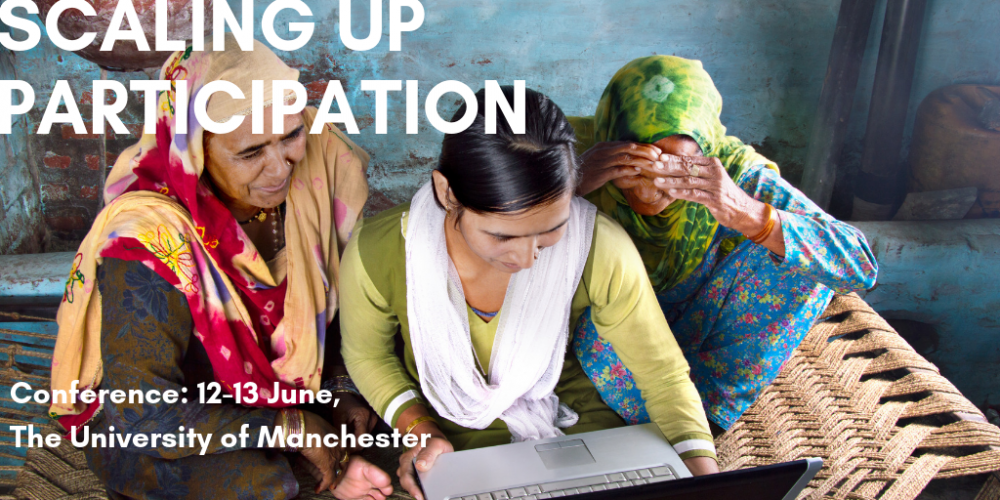 Professor Diana Mitlin, Professor of Global Urbanism, Global Development Institute
How can participation be scaled up to make an impact that has relevance at the scale required? What are the challenges that must be tackled in terms of exclusion of those who have the lowest incomes and are the most vulnerable? What is the contribution of the state, and how can a supportive response be catalysed? How significant is devolution and subsidiarity? And how can we shift from the neighbourhood to city-wide interventions, inclusive, multi-sectoral and multi-scalar?
A conference at the University of Manchester on June 12-13 2019 offers a unique insight into these and related challenges. Professors Victoria Beard, Vanessa Watson, Gabriella Carolini and Gianpaolo Baiochhi will debate with NGO experts, Somsook Boonyabancha (Asian Coalition for Housing Rights), Kaustuv Bandyopadhyay (Participatory Research in Asia), Carlos Revilla (ADD, Bolivia) and Jhono Bennett (1to1, South Africa). The experiences of SDI affiliated-social movements from Kenya and Zimbabwe will add the grassroots perspective to the discussions. And their African knowledge will be enhanced by histories of social movements from Rosario in Argentina. read more…