Critical visions of development from the Global Development Institute: Uniting the strengths of IDPM and BWPI.
Find out more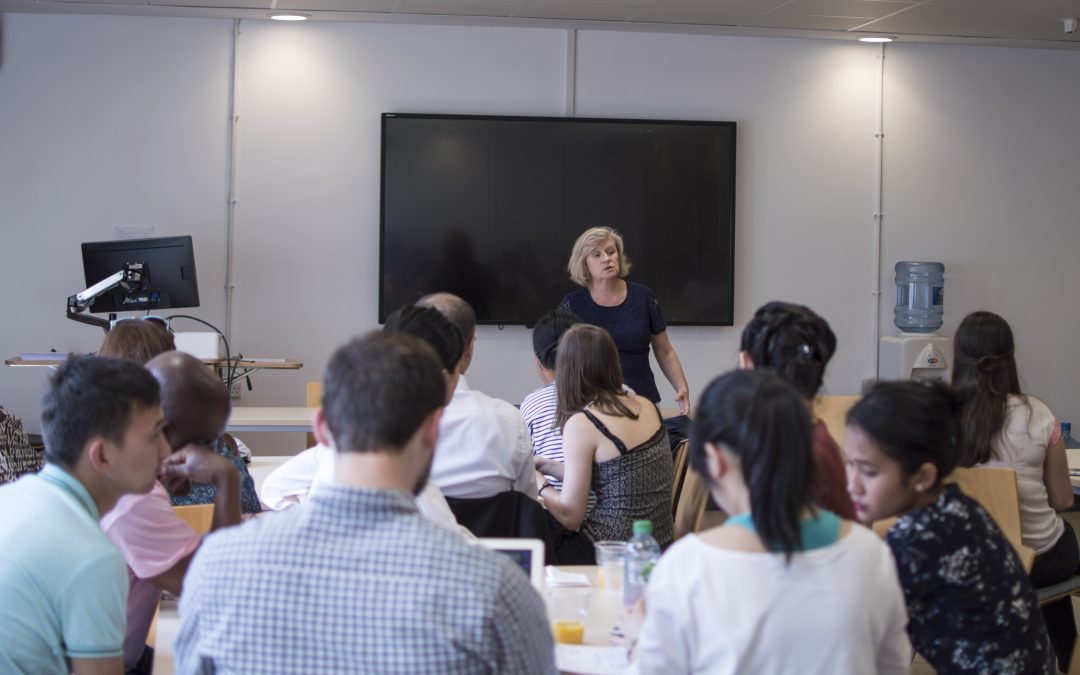 On Thursday, 25th May students from the Global Development Institute had an unique opportunity to work with leading members of two of Manchester's major NGOs. Students on the masters programmes in Management and Implementation of Development Projects,  Organisational Change and Development and  Development Management engaged in information exchange and workshop activities with representatives from MAG and RETRAK.
Dr Jane Cocking, CEO of MAG, spoke about the work and challenges of this world-leading NGO and their efforts to eradicate the threat of anti-personnel landmines. The NGO, which won the Nobel Peace Prize in 1997, is the largest NGO in Manchester and this provided an excellent opportunity for students to learn about the management of a large organisation. Jane also presented a real life scenario relating to this NGO's management to our students which they tackled effectively.