Critical visions of development from the Global Development Institute: Uniting the strengths of IDPM and BWPI.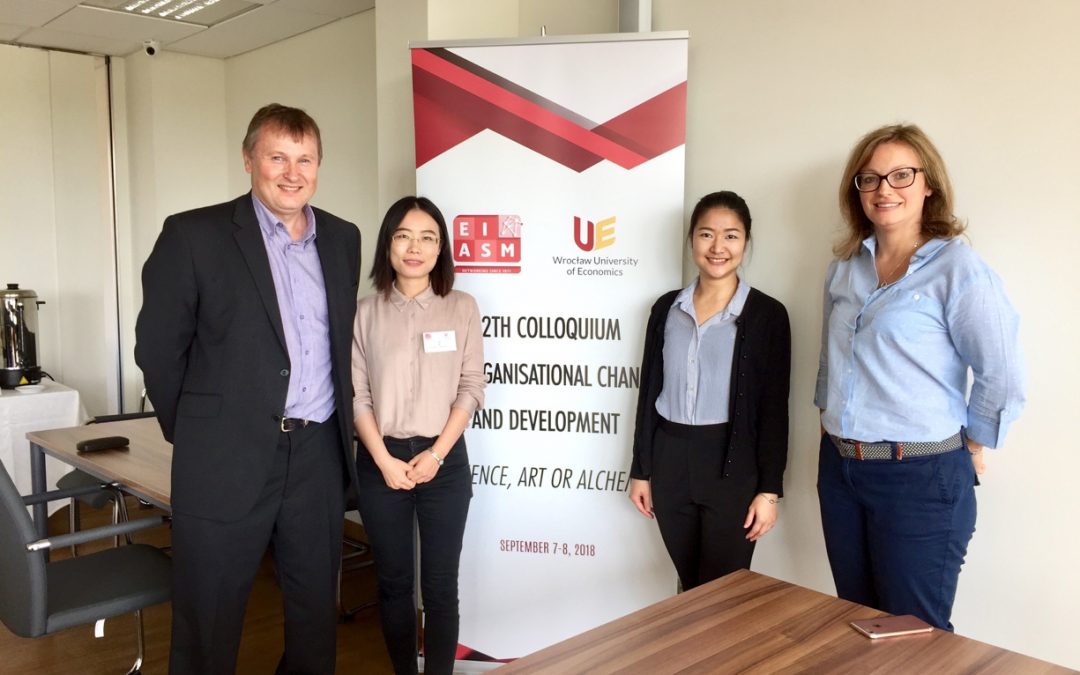 On the 7 and 8 September 2018, two second year PhD students from the Development Policy and Management Programme, Kunkanit Sutamchai and Xi Xi, presented papers at the "12th Colloquium on Organisational Change and Development". This annual colloquium is organised by the European Institute for Advanced Studies in Management (EIASM) and is chaired by Dr Chris Rees of GDI.  This year the conference was held in Wroclaw, Poland and was co-chaired by Professor Grzegorz Belz from Wroclaw University of Economics.
The colloquium brought together international scholars and practitioners with a view to exploring a broad range of perspectives and insights. The theme of this year's event was "Organisational Change and Development: Science, Art or Alchemy?" During his keynote address, Dr Rees discussed the extent to which organisational change should be seen mainly as "an art" (encapsulating approaches to organisational change, which are more interpretivist, emotionally grounded and dialogic in nature); mainly as "a science" (involving more diagnostically and deterministically focused approaches to organisational change); or even as "alchemy"  (with few pre-determined principles and often involving almost magical transformations, which are difficult to predict, explain and manage).