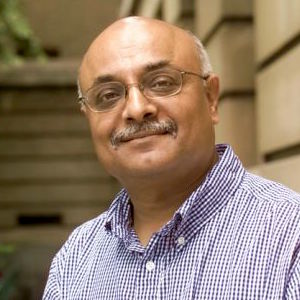 The next lecture in our Global Development Seminar Series takes place on Wednesday December 9, with Cornell University professor Ravi Kanbur. Ravi's talk is titled Is Utilitarianism All That Bad A Doctrine For Egalitarians?
The lecture will run 4.30pm-6pm in Cordingley Lecture Theatre, Humanities Bridgeford Street (HBS) building.
More on the talk: 
The literature on inequality, poverty and development – particularly that oriented around philosophy – is replete with trenchant and by now well-worn critiques of utilitarianism. Major departures from standard approaches to policy are often presaged as at least a partial answer to the difficulties of utilitarianism. Cornell University professor Ravi Kanbur will present that (i) conventional utilitarianism does provide a workable policy-oriented framework for egalitarians to work within, and (ii) some departures from conventional utilitarianism are inegalitarian in their consequences.
The Global Development Seminar Series brings together scholars involved in cutting edge research on international development. It aims to facilitate dialogue and discussion, providing a space for leading development thinkers to share their latest research ideas with Manchester's staff and students.
Listen to Seminar 3: Sandra Halperin on Re-Envisioning Global Development: A 'Horizontal' Approach.
Listen to Seminar 2: Dan Brockington on The Paradoxes of Celebrity Advocacy.
Listen to Seminar 1: Melissa Leach on Equality, Sustainability, Security: Towards Transformations in Global Development.